.: ♁ :.
Science, Spirituality, Nature... Magick.
"Nature loves courage. You make the commitment and nature will respond to that commitment by removing impossible obstacles. Dream the impossible dream and the world will not grind you under, it will lift you up. This is the trick. This is what all these teachers and philosophers who really counted, who really touched the alchemical gold, this is what they understood. This is the shamanic dance in the waterfall. This is how magic is done. By hurling yourself into the abyss and discovering it's a feather bed."
- Terence McKenna
This is the Magick of Materia Artium.
Together we will explore the unkown wonders of our Worlds, Our Realities, and Existence.
.:Overview:.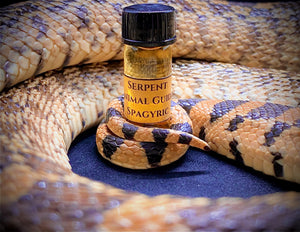 SERPENT
The Serpent is the quintessential archetype of the prototypical symbol of the scapegoat and heretic while being honored and respected by mystics, shamans, sorcerers, and alike, because of the wisdom and teachings that it renders. The Serpent path is one of great sacrifice at any cost because of the fire inside of us from the divinity that wills only the achievement of self-transformation through self-realization.
Delve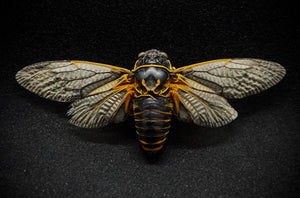 CICADA
One of the most pronounced correspondences of the Cicada in mythology is that of its association with sound. Satisfaction, allure, beauty, enchantment, divine permanence of Self... all aspects of the human experience that get enunciated through voice and song, something to articulate when one sees the parallels of physical experience vs something acting as an oracle from divinity, mere human speech vs the gospel, the corporeal vs the incorporeal being...
Delve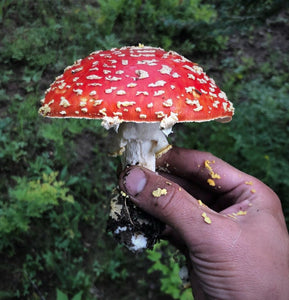 Amanita muscaria
Highlights: Awareness of the Unconscious Mind, Shadow Work, Magick, Lucid Dreams, Dream Work, Manifestation, Bliss State, Electricity/Lightning as a connection with Above and Below, Intuition, Calmness, Restful Sleep, Vision Quests, Animal Work and Communication/Understanding, Hypnotic/Trance States, Invocation of Deities (Mental Aspects), Trees, Enlightenment/Remembrance/Awareness of The Self, Soma, Yggdrasil
Delve